X-Stance / Kyocha Sogi
This is a very convenient stance for attacking the side or front. It is occasioaly used for blocking and is a preparatory stance for moving into the next manoeuver.
Cross one foot over or behind the other, touching the ground slightly with the ball of the foot.
Place the body weight on the stationary foot.
When the weight is rested on the right foot, the stance is called the right X-Stance and vica-versa.
Reproduced from Encyclopedia Of Taekwon-Do, General Choi Hong Hi
Feet Positions

Front View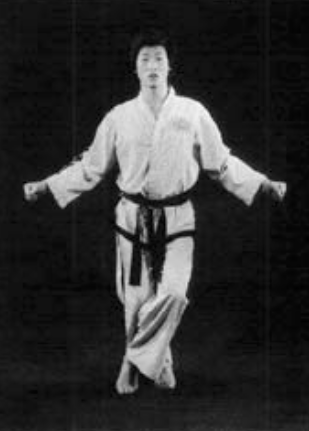 Side View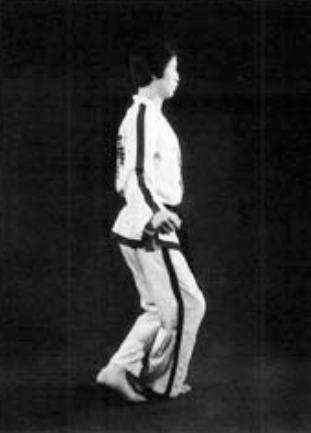 Back View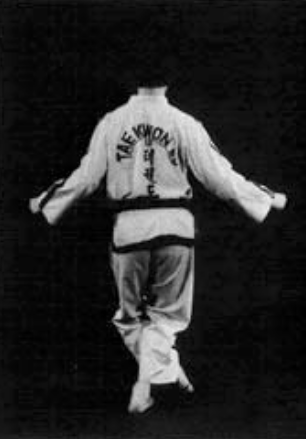 Front View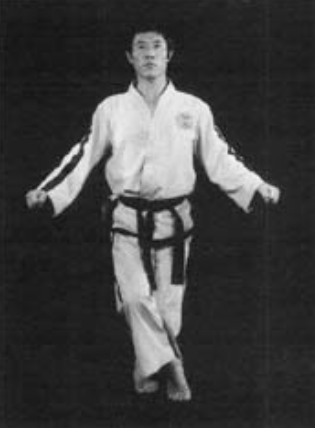 Side View