Close Stance / Moa Sogi
Stand with the feet together. It can either be full facing or side facing.
Note: Hand positions will vary in each pattern.
Reproduced from Encyclopedia Of Taekwon-Do, General Choi Hong Hi
Feet Positions

Top Tips
There are a number of common mistakes when making a Close Stance. These are:
Feet are not close enough together. The feet should be touching.
Full Facing (Jon sin)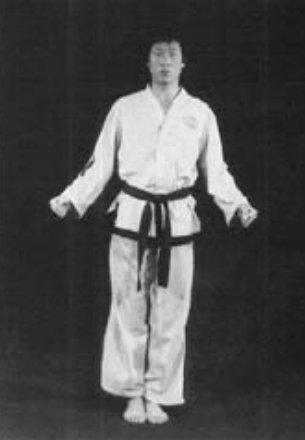 Side Facing (Chuk Myon)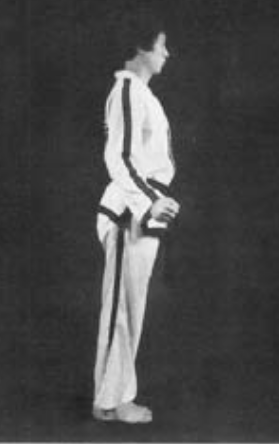 Back View